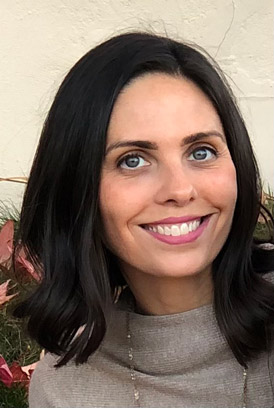 Ariana Accardi L.Ac
---
Ariana Accardi is a Licensed Acupuncturist and practitioner of Traditional Chinese Medicine (TCM). She utilizes all modalities of TCM such as acupuncture, herbal medicine, moxibustion, tuina-na, cupping and gua sha as well as incorporating patient nutrition and lifestyle recommendations.
Ariana has been healing bodies, minds and spirits for over a decade and helping patients to harness their own innate ability to heal. She began this journey as a Certified Yoga Teacher where she fell in love with anatomy and alignment. That passion was furthered when she worked with a kinesiologist to heal herself of ten years of debilitating pain. This inspired her to pursue a four year master program in acupuncture, herbs and Chinese medicine, after being told it was the most science-based, academic way to learn the meridian system and its integration with western medicine.
After nearly 3000 didactic hours and over 1000 clinical hours treating patients, she earned her Master's Degree from Emperor's College of Traditional Oriental Medicine in Santa Monica, California. She graduated summa cum laude and specialized in both classical and Korean acupuncture.
While there, she served as president of the student council and student representative on the board of the California State Oriental Medical Association (CSOMA). Since graduating she has worked in private practice and continues to attest that pain is our bodies' most efficient form of communication and biggest motivator.
Ariana is trained in Cranial Sacral Therapy as well as Nei-Dan Meditation and Kundalini and Vinyasa Yogas. She is certified in micro-needling and enjoys practicing cosmetic and dermatological acupuncture. Ariana is a mother of two girls which has fostered her passion for holistic parenting. She is originally from Manhattan, New York. Ariana received her BA in English from Fairfield University in Connecticut.
---
Reviews
Tamara K
I had my first appointment with arianna and she was very thorough and, most importantly, examined me before putting in the needles. I believe she hit the right spots because I have had no back pain for 24 hours.
Camille
I have been receiving regular acupuncture treatments with Ariana for about five months now. She is a wonderful compassionate listener and does magic with her needles. I feel blessed to have met her.
Claudia H
I've been receiving treatment since July 2021 and was very patient with my chronic sciatic nerve pain. Ariana always listen to everything going on and she does the best treatment The place is nice and clean..(including the restroom) I highly recommend!